Each month, Garrett Popcorn shares Complimentary Bags of Garrett Mix on the street to show our appreciation for our loyal fans. This January we visited Union Station in Chicago to share our #HandcraftedHappiness with all the hungry commuters!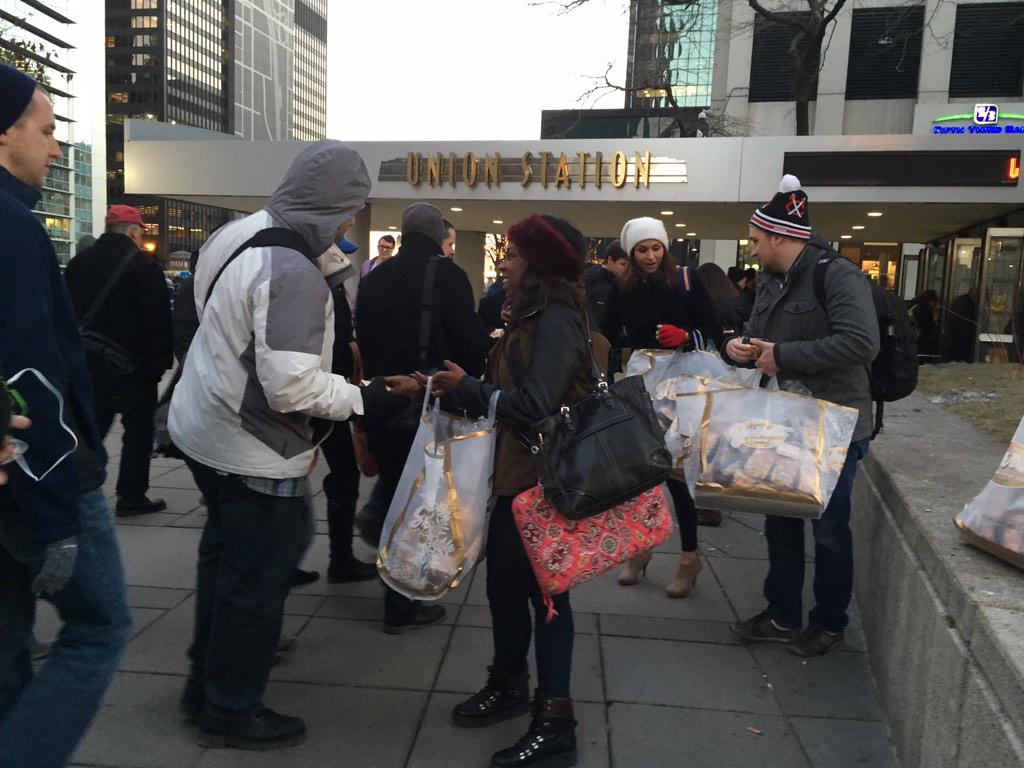 Armed with 300 Bags of Garrett Mix, our Teammates shared Handcrafted Happiness with the commuters flowing into Union Station for their journey home after a long week of work. In just four minutes, all 300 had been shared as fans rushed to enjoy our Happy Food.
We love seeing pure happiness POP up on people's faces when we share our Garrett Mix, and hope to bring our Happy Friday events to everyone in the world one day!
Join us in February as we hit the streets of Chicago to share Handcrafted Happiness once again. We don't want to give away the surprise, but February is Chinese New Year…