Garrett Popcorn Shops is offering limited edition Halloween stickers with every online order and in Shops through Friday, October 31!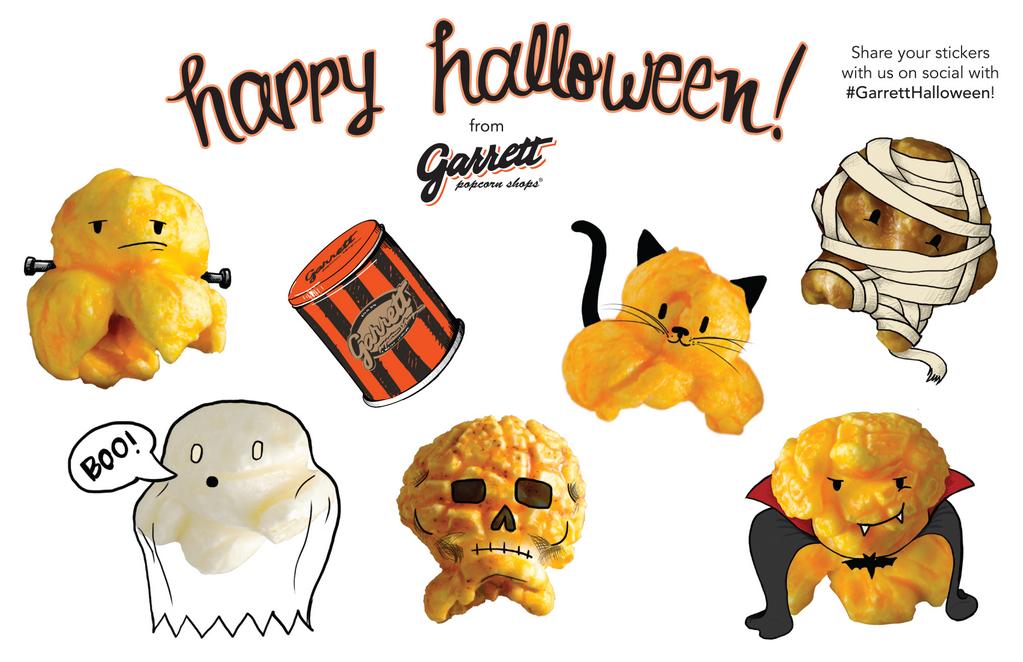 Which of our spooky costumes is your favorite? We love that CheeseCorn and CaramelCrisp got the Halloween spirit with some ghoulish costumes.
If you would like to enjoy the stickers now, feel free to print the above image and cut out your favorite characters for some Halloween fun.
Stop by one of our Shops or place your order online today to enjoy these fun Garrett Popcorn cartoon costumes!